Join me in prayer for our city and our world:
40-day Prayer and Fasting Guide
If we want God to move, we must first prepare our hearts for Him. We do that through prayer and, sometimes, by fasting. Someone once asked if fasting was what we do to show God we're serious about our prayers. Perhaps so, but I believe fasting helps us know we're serious, as well. Jesus said, "Some things only come out by prayer and fasting." (Matthew 17:21, Mark 9:29) In a way, fasting can help us battle the evil one as we pray.
Seasons of fasting do not make us more acceptable to God. We come to Him as sinful, broken creatures who are purified and made new by the blood of Jesus. Isaiah 58 tells us the fast God desires is a fast from sin. Another way to describe this "fast from sin" is to seek first the Kingdom of God, to set our hearts on righteousness. This is the path of discipleship and should be the priority of the disciple's daily life, whether we call it a fast or not.
Fasts are highly personal, private times of self-denial. They should never be an occasion to gain favor or appear more spiritual. Jesus made it clear that publicizing a fast will be the only reward that fast receives. Fasts should be private between us and God.
This prayer and fasting guide will walk us through 1 John together.
I hope you'll participate in both the devotionals and a season of fasting, but you will not be any less spiritual if you choose not to fast.  I've included information on different types of fast. I don't do a complete fast for 40 days and no one expects you to do so, either. Seek God's leadership before you decide what to do. 
Some people have medical problems, such as diabetes, that limit the kind of fast they can do. They can still fast, but shouldn't fast all food. Instead, they might fast a favorite beverage, TV or other leisure activity, maybe even a certain food group. (sweets? bread? soft drinks?) Regardless, we should seek God's guidance before we make our decision about a fast.
When we deny ourselves in this way, we take our focus from the thing we fast and turn it toward the Lord. Let's use the time to seek His face and His ways, as well as a deeper walk with Him. Let Him prepare our hearts for the work of refinement He plans to do.
TYPES OF FASTS:
Complete Fast:
Eat nothing and drink nothing, not even water. Maximum duration is three days. Two examples are Ezra 8:21 and Esther 4:16. This is a fast of desperation and extreme urgency. Very few people are called to this fast.
Normal fast: 
No food but plenty of water. An example is Jesus in the wilderness for forty days
Partial Fast: 
(Also called the Daniel Fast): Abstaining from certain foods or certain pleasures. One example is Daniel eating only vegetables and drinking only water. Possibilities are varied and included certain foods, desserts, coffee, soft drinks, shopping, movies, romance novels, etc.  This is the perfect fast for the person who has health problems, especially diabetics.
Corporate Fast: 
A group of people chooses to unite in prayer and fasting – usually about a specific issue. Examples are Nineveh, the fast Queen Esther requested, Ezra, and King Jehoshaphat (2 Chronicles 20)
Nazirite Fast:
(Numbers 6:2-21) This is a vow of a limited duration for anyone who desires to be a "sanctified servant." There are several restrictions, but basically, the Nazirite does not cut his/her hair during the time of the vow and fasts anything made from grapes.  At the end of the time, the hair is shaved and there is a special offering to the Lord.
Sin Fast: 
(Isaiah 58) The people fasted day after day and had no answers to their prayers.  They fasted for show only.  God told the people the only fast He would accept was a sin fast.
Daily Prayer Guide
Day 1: 1 John 1:1-3, John 1:14
John opens his letter without the usual greetings we see in Paul's letters. Instead, he goes straight to the business at hand. What he's about to tell his readers is based on personal experience. He saw, heard, beheld (perceived or learned from what he saw), and touched the Word made flesh who dwelt among men, Jesus Himself. This is not a man-made theory someone composed in their mind but the truth experienced and confirmed by all his senses. Through Jesus, John and his fellow apostles have fellowship with other believers and, through Jesus, fellowship with God the Father. This same loving relationship is available to all those who believe in Jesus.
As we begin our forty-day journey, let's begin by considering a few very important questions.
What does my experience of faith say about Jesus?
How have I seen Him at work in my life and my circumstances today?
Have I heard His Still, Small Voice today?
Have I felt Him touch my heart and change me completely?
Has He washed me white as snow?
If not, there's life-changing work ahead. Pray today for clarity about who Jesus is to you, how your experience confirms His truth in your life, and how your prayers can play a part in God's work in the lives of those around us. 
Day 2: 1 John 1:4, 2:1, 12-14, 21, 26
John uses seven different verses to explain the purposes of his writing:
His joy can be made complete when we share in fellowship with Jesus

We will avoid sin and remember we have an Advocate when we do sin

A reminder that our sins are forgiven

A reminder of the Father and that we have overcome the evil one

As a reminder that we know the One who has been present from the beginning of the world, that the Word of God is in us and strengthens us, and we have overcome the evil one.

As a reminder that we know the truth and not a lie

A warning against those who would deceive us
John's purpose is clear. If we know the truth and have placed our trust in Jesus, we should live accordingly. We have the strength and the ability to overcome the accuser of the brethren, the evil one, and we should do it. Sin doesn't have to control us. We don't have to surrender to the tactics of the evil one.
Today, ask God to show you areas in which you have surrendered to the deception of the world and the evil one. Pray, too, that He will strengthen you and all those in your circle of influence and those in the locals for which you pray to overcome the evil one and utterly reject his influence in our lives
Day 3: 1 John 1:5-7, John 1:4-5
Light is a common theme in John's writing and we will see it again in this epistle. The opening lines of his gospel begin: "In Him was life, and the life was the light of men. And the light shined in the darkness and the darkness did not comprehend it."
The word translated as "light" is used 72 times in the Greek New Testament. It refers to the properties of light as delicate, subtle, pure, and brilliant and serves as a metaphor for God, for understanding, and for truth. In contrast, John reminds us, there is no darkness at all in God. No confusion, lies or misunderstanding.
Read 1 John 1:6 aloud and consider those words. "If we say that we have fellowship with Him and yet walk in the darkness, we lie…"
If we belong to Jesus, we also have the light of God in us, therefore we choose lifestyles of light. In essence, we choose to "walk in the light." If, however, we continue to choose to "walk in darkness," we need to consider our relationship with Jesus. Have we surrendered to Him completely or not?
What does our choice of either light or darkness say about our faith? Our eternal destination?
Pray today that God will clarify the light in you, draw you deeper into His light and truth, and teach you how to bring His light to those neighborhoods in which we pray.
Day 4: 1 John 1:8-10
It's no surprise that John moved from the topic of walking in darkness to that of sin. We all sinned in thought and deed, he reminds us, but there is hope. Both forgiveness and cleansing are available for those who confess their sin. The word translated as confess indicates more than a simple, "I'm a sinner." It indicates our agreement with the charges against us.  It's a "guilty as charged" plea.
Don't miss this beautiful truth. In the Court of Judgment, we stand accused of wrongs worthy only of death and hell. Our natural instinct is to cover up, to defend ourselves, to try to find a way out. The only hope, however, is to simply agree that we are as thoroughly guilty as God says we are and completely unable to pay our penalty.
It's a hopeless situation, except for Jesus. When we enter our guilty plea we find the payment has already been made. Jesus' blood covered the price and God readily dispenses forgiveness and cleansing. He wipes away the penalty we deserve and justifies us. Just as if we've never sinned. It's too marvelous to comprehend but no less true.
Ponder this great gift for a few moments today. How does it change the choices we make? The lifestyle we choose?
Today, commit yourself anew to the life of righteousness Jesus died to give us and pray for this same commitment in the lives of those for whom you pray.
Day 5: 1 John 2:1-2
Sin. Again. John's stated purpose is to help his readers stop indulging in sin but he doesn't leave us in our defeat. Once again, he offers hope. When we fail, which we all do, our heavenly Father has already made provision for us.
John uses a beautiful word picture here. The word translated as "advocate" is the Greek word paraklētos. It is often translated as helper or assistant but, in this passage, it has a different meaning. The Advocate serves as the divine intercessor who pleads our case with our Heavenly Father. He is, in a way, our defense attorney in the Court of Justice.
Let's ponder this a moment. The Advocate, or intercessor, is not here on earth with us but in heaven with our Father. Who, then, is this Advocate? None other than Jesus Himself. (See Hebrews 7:25)
Take a few moments to consider the dimensions of God's gift to us. Judge. Jury. Defense Attorney. Penalty-payment. Helper and Director in the ways of truth. Father. Son. Spirit. He has given us everything we need to overcome the power and penalty of sin and set us free.
Today, simply give thanks to God for His immense provision on our behalf and for his work of grace in our area.
Day 6: 1 John 2:3
"I know that I know." This phrase from 1 John 2:3 has long been used to describe a believer's certainty of salvation. If we want to be sure we know Jesus, there's an easy test. When we truly know Him, our love for Jesus will cause us to obey His commandments. It's that simple. It's that hard.
What commandments are we to obey? Love God. Love your neighbor. James described this as "the royal law of our King." (James 2:8)
Has our relationship with Jesus changed the way we live? The choices we make? The sins we indulge? If not, why not? Today, let's ponder this hard question and ask the Lord to open our eyes to our own hearts and relationship with Him.
Pray God will show us how well we are obeying His Royal Laws, what changes are needed, and how we can best demonstrate His Law to those around us and for whom we pray.
Day 7: 1 John 2:4-6
There's a big difference between a pew-warmer and a sold-out disciple and it stretches into eternity. "Pew-warmer" is a popular and comfortable position, but it does not meet the requirements for eternal life. If all we have of Jesus is a seat in a sanctuary on Sunday mornings, we don't have saving faith. Not even decades of perfect attendance in Sunday School is enough to purchase entrance into heaven. Only the blood of Jesus is rich enough for that.
The intimate relationship with Jesus that makes us right with God will also change our actions, attitudes, and thoughts. If we're the same person after we profess faith in Jesus, there's a big problem.
True disciples obey, and their obedience shows how much they love Him. Our question for today is simple. What does my obedience say about my love for Jesus?
Pray God will use this time of prayer and fasting to draw us to a deeper love and greater obedience and to draw those in our communities to Him, as well.
Day 8: 1 John 2:7-11
Jesus distilled the law of God into two simple commandments. Love God will all your heart, soul, mind, and strength. Love your neighbor in the same way you love yourself. When John addresses the "law of love," he's not addressing something new. It's the old law in a do-able package. What makes it new is the darkness-defeating light of Christ.
The chain-breaking power of Jesus has changed the law from something impossible to obey into obedience that flows from us because of the power within us.
Hate is an instrument of the evil one. It's a sign of spiritual darkness and incompatible with light. When we embrace hate, John says, we walk in darkness like blind men, unable to find our way.
John knew from his own experience that only Jesus can change darkness to light, hate into love. He once longed to call down fire on the Samaritans (Luke 9:54). His prejudice and hate would've destroyed those who needed Jesus but his hate changed to love.
Jesus is love, His love is in us, and His divine love is incompatible with hate. Ponder that for a moment. Is there anyone you hate? What do John's words tell you about your heart?
Pray that light and love will flow from us to all we meet. Pray for a willingness to surrender hate and prejudice and embrace love. Pray for the bonds of racism to be broken and healing to be completed.
Day 9: 1 John 2:15-17
We live in a society of entitlement so attractively strong even believers can be enticed to embrace a love of this world and a sense that we "deserve" the object of our desires. This is not the way of a believer as described by John. Instead, he warns against loving the things and desires of this world. The one who accumulates the most toys does not win. Instead, she fills her home with junk and chains herself to caring for and protecting her "stuff."
John makes a clear contrast between the temporal nature of worldly possessions and the eternal value of obedience. We cannot serve two masters and a choice is imperative. Will we serve the things of the world or the ways of God? We must focus our hearts on eternal matters for this world is not our home and we are only passing through.
Consider your own desires and the accumulation of possessions in your home. Is it filled with "things" or with faith, love, and joy?
Pray for a heart that seeks the things of God first and above all else and pray for the people for whom you are praying to take their eyes off earthly riches and put them on things above, to seek God first.
Day 10: 1 John 2:18-26
John recalls the warning of Jesus (Matthew 24:24) concerning antichrists or false teachers. They exerted their power in the church by twisting the truth and teaching false doctrine.
The gospel is summed up in Act 2:5. Salvation is in Christ alone. Plus nothing. Antichrists in the first century added to the gospel in a variety of ways and they still attempt to deceive believers today. Their tactics haven't changed – from prosperity gospel to Jesus plus a certain action of our own doing – antichrists seek to turn us from Christ alone. They deny His supremacy and deity.
Our job is to know the truth contained in the Scripture and hold to it. We are to reject anything that deviates or twists so that we will not be led astray. How can we avoid the trap of antichrist rhetoric? By knowing Scripture. We must study the Bible as if our lives and eternity depend upon it because they do.
Today, ask God for discernment to recognize the truth, the wisdom to turn away from false teachers, and the discipline and hunger to study God's word and plant His truth deep in our hearts and in the hearts of those for whom we pray.
Day 11: 1 John 2:27
This verse can easily be misinterpreted. John does not mean there is no need for us to receive instruction in righteousness, in Scripture interpretation, or exhortation. This verse follows his instruction about false teachers and is intended to emphasize the importance of the Divine Truth instilled in us through the Holy Spirit, who corrects and convicts when we are in error and teaches us the truth.
We are to stay in such close communion with the Holy Spirit that we hear His gentle whisper in our hearts and recognize the difference between truth and falsehood when we hear it. We are to rely on the Spirit of God to lead and guide us in the way which we should go, as well as in the application of Scriptural truth in our lives. When we do, He will seal what He has placed in us and protect us from being led astray.
John does not suggest we "wing it on our own." He implies a deep, intimate relationship in which we have a steady input from our Lord and a desire to learn for ourselves rather than being spoon-fed a steady supply of information.
Scripture becomes a usable part of us when we dig for ourselves and spend enough time in the Word to plant it in our hearts. Study. Memorize. Grow.
Today, let's consider our commitment to learning and growing. How much effort do we put into our daily time with the Lord? How often do we rely on someone else for our "word for the day" rather than the Holy Spirit?
Pray for a focus that's Christ-alone and for a consistent reliance on the Holy Spirit to lead you to the truth. Pray for people in our area, both in and out of the church, to hunger for a deeper knowledge and relationship with our Lord.
Day 12: 1 John 2:28-29
"…when He returns." John reminds his readers of the truth to which he and his fellow disciples had held since the day they saw Jesus return to heaven. He's coming back in victory and power. Every person on earth will see Him as He is. Every knee will bend. Every head will bow. Even for those who belong to and remain faithful to Jesus, His glory will be overwhelming and we will need the courage of God to approach the One who purchased our pardon with His blood.
He's not our buddy. He's not our homeboy. He is the King of Kings and Lord of Lords. His appearance will leave us awe-struck and amazed.
More than 2000 years later, it's easy to lose the sense of an imminent return, but it doesn't change one fact: Jesus is coming back and He could return in our lifetime. 
We are to live ready, in anticipation of that glorious day. We do that by remaining in fellowship with Christ. How? Do what He taught us. Love God more than anything else. Love our neighbor as much and in the same way as we love ourselves.
John reminds us of the consequences of disobedience. If we fail to remain in fellowship with Him, Jesus' return will be a time of shrinking back and shame. If we want to meet the Lover of our Soul with courage and joy, we need to live with that goal in sight.
Have you remained in close fellowship with Him or have you strayed a bit? Are you ready to meet Jesus face to face?
Today, let's pray for faithfulness in fellowship and the courage to live ready for our Returning King – for ourselves, for churches in our area, and a desire to know our King for those who don't yet know Him.
Day 13: 1 John 3:1-3
This is one of my favorite passages. "We will be like Him, for we will see Him as He really is." Almighty God loved us enough to adopt us fully, to make us His children just as Jesus is His Son. Scripture tells us we are God's children but, this side of heaven, the depth of this all-encompassing love is too much for us to fully comprehend.
That we will be like Jesus, the spotless lamb of God, seems utterly impossible. One day, though, we'll see Him as He really is, and He won't be suffering on a cross. He'll be high and lifted up.
In this broken world, it's impossible for us to be like Him, but, on that glorious day, we will be. If we will be like Jesus, we should long to be as pure as He is pure.
Ponder that truth for a moment and let's ask God to help us keep ourselves Jesus-pure so that others will see us and be drawn to the Light of Christ.
Day 14: 1 John 3:4-6
Years ago, God used these verses to bring me to a place of surrender to Him. If we love Him, we will not continue in a lifestyle of sin. Anyone who keeps on sinning does not know Him or understand who He is. Those were harsh words but they forced me to look at my lifestyle. Did it glorify God? Not at all. Did I love God above all else? No. I did not. Did I love my neighbor as myself? No. I'm not sure I even saw my neighbor.
I could talk the talk, but it wasn't lived out in my everyday life. To understand for the first time that my lifestyle was the proof of my lostness was pride-shattering. Humbling. Terrifying. I was headed to hell on the fast train of pride, self, and things.
I surrendered to Jesus that day and I've never looked back. I've sinned plenty and had more to repent of than I ever imagined but my desire is to live in Him. Always.
Today, take a few minutes to consider what your lifestyle says about your salvation. Can people who don't know you see Jesus in the choices you make, the places you go, the things you do?
Pray for a heart that shuns sin and seeks to live blameless in Christ and a life that demonstrates the power of God to break chains and cleanse us from sin. Pray that those who live in darkness and bondage will see our lives and hunger for the freedom only God can give.
Day 15: 1 John 3:7-10
Today, we have more pretense-shattering truth. Christians don't make a practice of sinning. They don't excuse it. They don't hide it. Instead, they stop habitual sin. It may take the deliverance of God to achieve it, but they press on until the victory is won.
Verse 10 gives another hard word. It's not enough to live righteously. We have to LOVE others, too, particularly those in the body of Christ.
It's been said the army of God is the only army on earth that shoots their wounded. Unfortunately, it's all too true but it should not be. If we love our brothers and sisters in Christ, grace will prevail. We won't gossip about them, tear them down, or ignore their needs. We will love them as we love ourselves.
Today, let's consider our attitudes and feelings toward fellow believers. Do we love as God loves them?
Pray to see our brothers and sisters in Christ as God does, whether they are at our own church or a denomination unfamiliar to us. Let's pray for love that transcends our differences and draws people in our community to Jesus.
Day 16: 1 John 3:11-13
Abel did what was right before God. Cain did not. When God accepted Abel's offering but rejected his, Cain was furious. His anger took action in murder. It was the first example of evil hating good but it certainly was not the last.
Don't be surprised when the world hates you, John wrote. Love anyway. It's good advice from one who experienced his share of persecution.  Although John is thought to have died of natural causes, he was exiled on the island of Patmos for a time and, according to tradition, escaped unharmed after being cast into a vat of boiling oil. He knew firsthand about the difficulty of loving your enemies, as well as the blessing of loving when it's hard.
Who is hard for you to love?
Today, pray for God to help us love the ones hardest for us to love, especially those who mistreat us because of our faith. Pray that our witness will be so strong that people will want what we have and be willing to allow God to change their hearts and lives.
Day 17: 1 John 3:14-15
These verses reveal yet another hard truth. Love is the proof of our salvation. A person without love is dead spiritually. Life in Christ and hate are not compatible because hate is, according to John, "murder at heart." If we belong to Jesus, we will not harbor hate in our hearts.
Let's pause a moment to recognize that hate and unforgiveness go hand in hand. Is there someone we need to forgive? Has hate begun to darken our hearts? This must not be allowed to continue. Complete and total forgiveness does not always happen overnight, but we can begin the process. There's no good excuse not to make a start.
Is there someone or some action you need to forgive? Pray God will help you begin this process and replace hate with love. Pray for this same work of reconciliation to spread throughout our city and this state.
Day 18: 1 John 3:16-17
Jesus demonstrated real love when He gave up His life for us on the cross. His sacrifice is our standard. We are to love with such depth that we, too, are willing to give up our lives for our brothers and sisters in Christ. Sometimes giving up our lives means laying down our literal life, as a soldier might. Other times, it means sacrificing something that matters deeply to us, whether it's time, resources, or money.
How willing are we to sacrifice for others simply because they, too, belong to Jesus? Is there a sacrifice to which God is calling you?
Pray today for a willingness to lay down your life, in whatever form that takes, not only for the ones you love but also for the ones Jesus loves.
Day 19: 1 John 3:18-19
Actions speak louder than words. When I was a child, I heard this adage more times than I care to admit, but it's true. We are not to merely say we love. We are to prove our love by our actions. In fact, our actions demonstrate the truth of our words.
When we stand before God, our actions will speak for themselves. Ponder that for a moment. When you stand before God, what will your actions say about your heart? Your love? Your commitment to Jesus?
Pray today for strength to match your actions to your words and to have actions that speak of great love for our Lord when we meet Him face to face. Pray for faithfulness in prayer, both for yourself and for all those involved in prayer walking in this season.
Day 20: 1 John 3:20
This is a beautiful truth and one I've missed on my previous trips through 1 John. Our relationship with Jesus is about faith, not feelings. Even if we feel guilty, dirty, sinful, afraid, or any of a myriad of other feelings, God is greater than those feelings. He knows everything, including the truth in our heart.
We are not judged on the basis of our feelings but on our relationship with Jesus. Have we placed our faith in Him or not?
Even when we feel an act of obedience is too hard, that "feeling" must not determine what we do or how we behave.
Ponder this for a moment. How do we allow our feelings to determine what we think, how we treat others, the actions we take – or don't take?
Today, let's remember this truth — God is bigger than our feelings — and let's surrender those feelings to Him so that we can live and walk in His light and love. Pray our surrender will draw people to Jesus and for a spirit of willingness to walk away from the darkness and into the light to invade our area.
Day 21: 1 John 3:21-22
These two verses sum up one very important guiding principle. To pray effectively, we must deal with our sin. According to Psalm 66:18, our sin can, and does, block the effectiveness of our prayers. When we are in right standing with God, we can approach Him with confidence. He will hear us and answer our prayers.
This isn't a blank-check-promise whereby we receive everything for which we ask, regardless of the request. The promise presumes we will want what God wants because we are committed to obedience and pleasing God. When we ask from a desire to have and do what God wants, He will give us what we ask.
Let's consider our prayer list for a few moments. Do our requests mirror God's desires or our own desires for worldly things? In what way should our requests change?
Pray for a heart that wants what God wants and a prayer life that reflects Him – for yourself and for those in the areas for which we pray.
Day 22: 1 John 3:23-24
Read back through 1 John 3:21-24. John tells us obedience is required for answered prayer and reminds us of that which we must obey. Believe in Jesus. Love one another.
The word translated as believe, in this verse, indicates an all-in trust in Jesus. Our belief is not merely intellectual acceptance of fact but a core-deep dependence on the One in whom we trust. The love we are to have for others does not depend on the merit of the object of our love nor on our preference. God is love and we are to be love, too. 
Disobedience in either area – belief in Jesus, love for others – can, and does, result in unanswered prayer. How has a lack of faith or love hampered your prayers? What changes do you need to make?
Today, instead of our personal list of prayer needs, let's simply pray for sacrificial, foot-washing, servant-hearted love and obedience to spread throughout our city. Pray this level of love will serve as a balm to the wounded and draw them to Jesus.
Day 23: 1 John 4:1-3
John wrote in a time when Gnosticism had begun to invade the early church. The Gnostics believed a special knowledge of information, a "deeper truth," was essential for eternal life, rather than a relationship with Jesus. They doubted the humanity of Christ and considered Him an angel.
Don't believe everyone who claims to have a word from God, John cautioned his fellow believers. Instead, test the words of those who come as prophets and teachers. Do they teach the humanity and deity of Jesus? Do they teach salvation by faith alone, in Christ alone or do they pervert the truth? If someone teaches anything other than the truth of Jesus, they do not have the Spirit of God, but the Spirit of the Antichrist and should not be heeded.
John's words are as true today as they were 2000 years ago. Pay attention to what leaders teach. Do not be deceived by those who distort the truth.
What is taught in the church you attend? Have you accepted a skewed view of Christianity in any way?
Today, let's pray for those who lead and teach in our churches and in the body of Christ- that all that's said and done would point to Jesus and glorify Him.
Day 24: 1 John 4:4-6
John continues his instruction regarding those with the spirit of the Antichrist. We aren't to embrace their false teaching, but we aren't to fear them either. The One in us is greater, has more power, has overcome the one who is in the world.
We have the victory in Christ. It's already won. We're not in a battle with false teachers, but with false teaching. Our job is to recognize the truth by the equipping and leading of the Spirit of Truth. The ones who belong to God will embrace the truth. The ones who belong to a spirit of deception will not.
"Greater is He who is in you than he who is in the world." (1 John 4:4) Our battle, Paul wrote, is not against flesh and blood but against powers and principalities and forces of wickedness. (Ephesians 6:12) The battle is real, but so is the victory. Our job is to stand firm, wear our armor, and pray without ceasing. We serve a victorious King.
Do you feel defeated? Does it seem as if the world has overcome the Spirit of Truth? Today, let's rejoice in the victory of Christ and pray for strength to stand firm in truth and obedience. Let's press on to the goal of 40-days of prayer and prayer walking and count on God to give the victory from our efforts. 
Day 25: 1 John 4:7-8
If you want evidence of someone's relationship with Jesus, you need only look for love. The one who loves God will love others.
If we don't love, John wrote, it's because we don't know God. Those words make me gasp. They're hard and challenging. No love. No Jesus.
Love one another is not a suggestion or a nice theory. For the Christian, it's a non-negotiable mandate.
Let's consider the love in our hearts today. Do we love our family as much and in the same way as we love ourselves? What about our enemies? Those who are different? Those with whom we disagree? If we belong to Jesus, we will love all of them.
Pray for the love of God to invade and flow from you to all those with whom you come in contact as you prayer walk, especially those who are least like you. 
Day 26: 1 John 4:9-10
"God is love," John wrote in the previous verse. In these verses, he tells us how divine love is manifested: God loved us despite our sin and did what it took to bring us to Himself.
I can't say it any better than Matthew Henry's commentary, written more than four hundred years ago: "God loved us first, and in the circumstances in which we lay: Herein is love (unusual unprecedented love), not that we loved God, but that he loved us, v. 10. He loved us, when we had no love for him, when we lay in our guilt, misery, and blood, when we were undeserving, ill-deserving, polluted, and unclean, and wanted to be washed from our sins in sacred blood."
When John speaks of the love of God, he doesn't reference the world's view of love with red hearts, roses, or passionate embraces. God's love is self-sacrificing, all-encompassing, unconditional love that does whatever must be done to redeem us, the unworthy and unlovely. (Romans 5:8)
Today, ponder the love of God poured out for you and spend time today thanking God and praising Him for His first and all-sufficient love.
Day 27: 1 John 4:11-12
How should we respond to God's love? We love in return. God and others. If God so loved us, we should love one another. This isn't a "did it happen?" kind of if. It's a first class conditional if. It means "If and it is so." God loved us, therefore we must love one another.
Let's be clear about an important truth. God loves us at our worst and He loves everyone else at their worst, too. If we are to love as God loves, we must love the ones He loves, including those at their worst. When we love the unlovely, it is only because we have the love of God in us.
There's a beautiful truth at the end of verse 12: "and His love is perfected in us." Ponder that a moment. If we love one another with the unconditional love God has lavished on us, His love is perfected in us. Imagine that. God's perfect love made perfect in us.
It sounds too good to be true, but it's not. God's perfect love is made complete when it flows through us. We can live out and love with the perfect love of God. Bask in that truth for a bit, then ask God to help you love everyone He loves so that His perfect love can flow through you to a wider area of our community. 
Day 28: 1 John 4:13
"By this…" Love is the proof. John hammers this truth over and over throughout his letter. Love is proof of our relationship with Jesus. It's the proof that we abide in Him and He abides in us. It's only possible because of the Spirit of God in us.
If you want a rule to follow or a dogma to assert, choose love. Pure and simple. Why love? Because God is love. God loves us. He expects us to love those He loves. We're not merely image bearers of God. We are love bearers, as well.
Is love the evidence of Christ in your life? Do people see the love flowing from you and recognize Jesus in you?  Pray now for the unstoppable love of God to fill you and show Jesus in you to a dark and perishing world – not merely our global world, but also our local part of this world.
Day 29: 1 John 4:14-15
John returns to the foundational premise of our faith. God send His Son to be the Savior of the world. He and the disciples walked with Jesus, heard Him speak, saw His sacrifice, revealed in His resurrection, and stood dumbfounded when He ascended back into heaven. Their experience of faith was life-changing. They confessed with their mouth and proved their faith with their lifestyle of obedience and surrender.
The Christian life is more than words. Confession is important. Words matter, but they lose their meaning if we don't put faith into action. James wrote, "Faith without works is dead." (James 2:17) If we claim Jesus as Lord and Savior, we will abide in Him and He will abide in us. If we don't, our words have little value.
Faith becomes visible to the world through the lives we live.
What does your lifestyle say about your faith in Jesus? Is it evident you abide in Christ and He in you? If not, what changes do you need to make?
Ask God today for the grace and wisdom to live as one who has been redeemed and for believers in our communities to choose to step up and be a light, even in the darknest areas. 
Day 30: 1 John 4:16
"We have come to know…the love which God has for us." If experience is the best teacher, John learned the love of God firsthand. He witnessed the outpouring of love on the cross. He received the forgiveness and cleaning of Christ. Felt the servanthood of Jesus as our Savior washed John's dusty feet.
John came to know God's love by experiencing it. In what ways has God demonstrated His love to you? How have you experienced it firsthand?
Pray today for the love of God in you to make a difference in the way you live and love your family, your church, and the world around you. Pray that love from all the believers in our churches will permeate this city and change our world.
Day 31: 1 John 4:17
This is an amazing truth. We don't have to fear the judgment because Jesus has made us right with God. "As He is, so also are we." We've put our trust in the perfect Lamb of God and, in the eyes of God, Jesus' blood has made us equally as clean and pure.
Don't miss the connection to the previous verses. Salvation is more than words. It also includes the Lordship of Jesus. We surrender to and abide in Him. He abides in us. In that relationship and no other, there is confidence in the day of judgment.
I like the way the NLT translates this: "We can face Him with confidence (on the day of judgment) because we live like Jesus here in this world." Confidence is conditional. We have confidence because of the life we live now. We are secure, not because we have earned our confidence but because we have allowed Christ to live in us.
Consider judgment day for a moment. Imagine standing before the Throne of God. For the majority of people, it will be a shocking, terrifying, devastating time. For those who live like Jesus here in this world, we will face our Lord with confidence. If we've walked with Him here, walking with Him in eternity will be a continuation of the beautiful relationship we've enjoyed on earth.
Do you face Judgment Day with companionable confidence? If not, why not?
Thank God for the confidence we have in Christ and for the companionship we have in our everyday lives. Pray for those whose lives do not reflect a genuine relationship with Jesus to hunger and thirst for His righteousness and be willing to seek Him with their whole heart.
Day 32: 1 John 4:18-19
The word agape is translated love thirteen times in the book of 1 John and indicates the perfect, unconditional love of God. This is one of the verses I quote every week and sometimes every day because fear has stopped me in my tracks more than once. Usually, mine is a vague fear of the future that conjures up possibilities that are unlikely if not impossible. Those fears are not from God.
"There is no fear in love, but perfect love casts out fear." Ponder that a moment. Fear is pervasive in our culture but those who belong to Jesus should not be controlled by fear. Instead, we must allow the agape love of God to cast out our fear and proceed in obedience with boldness because of the One who abides with us.
Selah.
What do you fear? In what way have you allowed it to control your thoughts and actions? How would your life change if you allowed God to remove all your fears?
Ask God to help you surrender your fear and walk by faith with anticipation. Pray, too, for those for whom peer pressure traps them in a lifestyle of sin and darkess. Pray for the courage to draw near to God and take a step toward the light.
Day 33: 1 John 4:20-21
John uses the term "liar" several times in this letter. If we don't obey God's commandments, we are a liar when we say we love Him. (24) If we say Jesus is not the Christ we are a liar when we say we know the truth. (2:22) Finally, if we hate a Christian brother or sister, we're liars when we say we love God.
Today, we look at our response to fellow believers. Do we love all the believers in our church? Our community? Is there anyone we feel hate toward? Hate is not one of the options for disciples. Love alone must be our response, even toward those who are the most difficult love.
Take a moment to consider those toward whom love is not your first response. Do you hate? Why not ask God to change your heart and help turn hate into love? Pray this for our entire community, especially for those with hate or disdain toward those who are different from them. "Love one another." No exceptions allowed.
Day 34: 1 John 5:1-3
John is seriously unrelenting about love because Jesus was unrelenting. His love took Him all the way to the cross. John again addresses the issue of loving fellow believers, but with a twist. Those who have accepted Jesus as their Savior and become children of God are image-bearers of God. If we love God, we must also love all His children.
I like how John winds this up. It's not too hard, he tells his readers. You can do this. John's right. Loving the children of God is not too hard. We can do it, even if one of His children has hurt us, disappointed us, disrespected us, or generally broken our heart. Love anyway, John would tell us.
Today, consider those who have hurt you, especially if you've held a grudge against them. As you pray, ask God to prepare your heart to relinquish your hurt and embrace His love and pray for this same surrender of hurt to flood through our city. Pray God will begin to heal hurts and apply His balm to long-held wounds.
Day 35: 1 John 5: 4-5, Ephesians 6:10-18
Spiritual warfare is real and unrelenting. Who can survive the attack of the evil one? Only those who belong to Jesus. We can't do it alone. Victory in spiritual warfare is possible through the armor of Christ and the Sword of the Spirit, the Word of God, our only offensive weapon.
Review the passage in Ephesians 6:10-18. Be sure to take note of the importance of prayer in overcoming the attack of our enemy.
As we pray, prayer walk and fast during this season, the enemy will work overtime to keep us from the repentance and freedom God has planned. Today, pray for a willingness to persevere despite the tactics thrown your way. Take time to pray for those who are experiencing similar warfare and, especially, for those in leadership.

Day 36:

 

1 John 5:6-10
In a court of law, the plaintiff (or prosecution) brings a case against a defendant (defense). Each side presents witnesses supporting their claims. The jury's job is to weigh the evidence presented by the witnesses and determine which side has presented truth consistent with the law. John uses the analogy of a courtroom to present the evidence of Christ. God presented three indisputable witnesses to Jesus. They are the Spirit and the water and the blood. Most commentators believe the reference to "the water and the blood" refers to the crucifixion account in John 19:34 in which a soldier pierced Jesus' side with his sword and "blood and water" came out. This may be completely accurate.
I wonder, however, if the "water" as testimony to Jesus might be a subtle reference to the virgin birth and the amniotic fluid (or "water") that is released during childbirth. The "water" birth gave witness to the humanity of Jesus, God made flesh just as the "blood" at death, gave witness to the divine sacrifice He made. Likewise, the Spirit gives witness to the miraculous resurrection that conquered sin and death.
If we believe in Jesus, we accept the testimony of all three witnesses including the virgin birth, sacrificial death on the cross, and resurrection from the dead. Period.
John leaves no room for alternative explanations. If we belong to Jesus, we believe all three witnesses. If we do not believe these witnesses, we call God a liar.
Our question for today is simple: What do I believe about Jesus?
Our prayer point is equally simple: Ask God to show you the full truth of Jesus and help you surrender to all the implications of that truth. Pray for the full truth of Jesus to be proclaimed throughout our city in ways even those who are not involved in a church can hear and come to a point of surrender.
Day 37: 1 John 5:13
"This is the reason I've written…" John didn't use those exact words but it's what he meant. It's the eighth time he used that phrase. His final time is a summary of his purpose. He wants his readers who believe in the name of Jesus to know without a doubt they have eternal life. and that an eternity in heaven is not achieved on the basis of knowledge, good deeds, family tradition, church attendance or racial heritage. Eternal life comes from faith in Jesus alone. Plus nothing.
Today, ask the Holy Spirit to reveal that on which your hope is built. Is it Jesus alone or Jesus plus…? Ask Him to pare away anything that draws your focus and your allegiance away from our Savior. Pray for those whose hope is in themselves, in finances, others, drugs…anything that takes them away from Jesus. Pray they will see the futility of their idols and turn to the One who can give life and that more abudantly.
Day 38: 1 John 5:14-15
"If we ask anything according to His will…" Those beautiful words contain a condition for answered prayer that's often overlooked. The promise is not that we will get anything we want or ask, but that God will hear us and grant our prayers when our requests line up with His will. When we take our requests to God, let's be sure to pray the prayer that never fails, "not my will but Yours be done."
As you pray today, ask God to show you the ways in which you've sought your own will instead of His. Stop now and surrender those desires to Him. May His will be done in every area, even when it's hard.
Day 39: 1 John 5:18-20, John 8:32
"The whole world lies in the power of the evil one…" One glance at the news and you know John's words are true. The evil one is alive and wreaking destruction wherever he can. There's good news, though. We who are in Christ are protected by the Holy Spirit and, though the evil one can tempt as much as he wants, we do not have to surrender to his efforts. Christ has come and He has set us free.
Pray that the enemy's tactics will be revealed in your life and in the lives of fellow believers. Pray for discernment, clarity, and a resounding defeat of the accuser of the brethren in the lives of our family of faith and in the lives of those for whom we walk and pray. May truth reign and set us free.
Day 40: 1 John 5:21
"Little children, guard yourselves against idols," John wrote. The first-century church struggled with a variety of idols, some tangible and some intangible. Twenty-one centuries later, we're no different. Whether it's the idol of possessions, position, power, family, success or something else entirely, we still struggle with making our priority something other than Jesus.
Today, as we look toward the end of our prayer and fasting time, ask God to show you the idols in your life and surrender them to Him. No matter what's in our heart today, let's decide now to what it takes to have clean, pure hearts. Pray for this same willingness to see ourselves as God sees us to permeate the hearts of all those in our community. Pray for sweeping revival and surrender.
Going forward: Ephesians 3:20-21
"Exceeding, abundantly above…" That's how much our Lord can do in response to our prayers. Our forty days of prayer and fasting have come to an end, but God doesn't end His ability nor His willingness to respond to the prayers we've prayed. Today, let's ask God to do exceeding, abundantly above all we've thought and asked during the last few weeks. Pray big and expect God to move in amazing ways.
Want to learn more about prayer? Here are a few books I recommend:
(These are affiliate links. I may make a few cents on your purchase to help support this website but it will not change your cost at all.)
Dancing with God by Bob Hostetler:
The Practice of the Presence of God by Brother Lawrence
The Waiting: When the Answer to Your Prayer is Delayed and Your Hope is Gone by Leanna Lindsey Hollis M.D.(Available in the online store)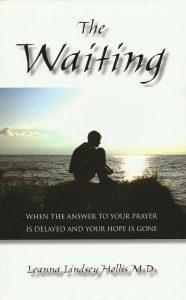 Prayer need: Unrest in Central Africa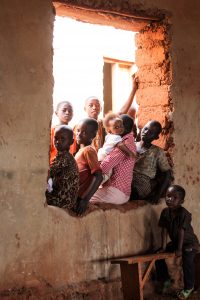 Prayer needed for those involved in violence outside Central African hospital.
On January 31, 2018, in Central Africa, masked men shot one of the guards outside a teaching hospital and cut a woman's throat. The murderers fled but left behind at least twelve more victims. The hospital in which my surgeon friend works received five injured patients, only two of whom survived.
This is a terrible blow for the families of those victims, the citizens of the town in which it happened, and the physicians and hospital personnel who fought to save their lives.  To lose even one patient is a devastating blow to a physician, but to lose three in one day is unimaginable.
Please join me in prayer for complete recovery of the surviving injured patients, and for all involved in this incident. Let us also pray for those who have caused all this pain.
Thank you for standing with me.
Prayer needed for Ethiopia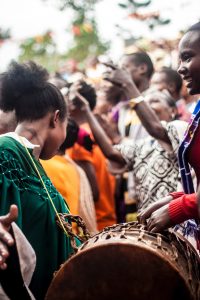 Thursday, Feb. 15, 2018
Prayer needed for Ethiopia today.
Prime minister of Ethiopia submitted resignation today after months of anti-government protests. According to news reports, unrest, political infighting, and suppression of opposition led to a disturbed and potentially explosive situation. I have friends and family in this beautiful nation, so I'd appreciate your prayer.
Please pray for peace and protection for those Americans and others who are in the midst of an uncertain, and potentially unstable situation.
Pray for wisdom and courage for government leaders as they seek to bring peace to their land.
Pray for a speedy end to the difficulties in Ethiopia.
Thank you for standing with us and with the people of Ethiopia.