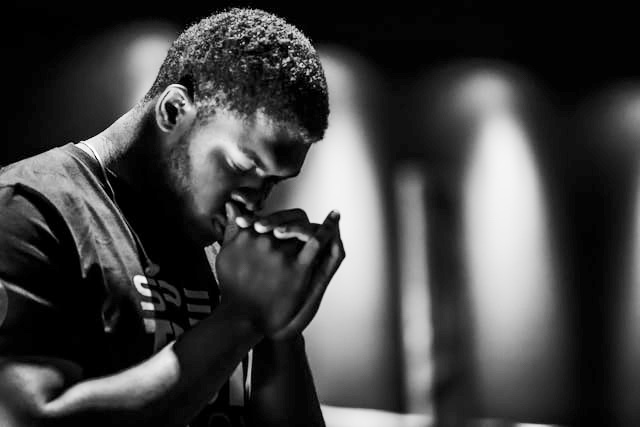 Faith Lived Out Loud Prayer Resource Center

If you struggle with unanswered prayers, how to pray, and ways to pray prayers God answers, check out these free prayer resources. You'll find answers to frequently asked questions, blog posts on a variety of prayer topics, information on fasting, and how-to guides for drive-through prayer, prayer stations, and other prayer resources. If you don't find what you're looking for, reach out through our contact page. We'd love to help.
2. Prayer Resources:
Blog Posts
You can find all the "prayer blog posts" at the above link or read a few selected ones with the links below.
When the Answer to Your Prayer is Delayed – Learn more about why the answers to our prayers are delayed and how to wait for God to move.
Nothing Is Impossible with God – Why don't we see God do the impossible? Read here to find out some of the possible reasons and what to do about them.
 Real Prayer Moves Us Closer to God – How can prayer move us closer to God? How do we pray move-closer prayers? Read this post to find out more.
What Does it Mean to Be a House of Prayer– Learn how to make your life and heart a "house of prayer."
Prayer and Politics: How to Pray the News – Concerned about current events? Make a difference through your prayers. Find out more here.

4. Free Scripture-based Prayer Guides: Free Prayer Guides

How to Host a Drive Through Prayer Event
Drive Through Prayer Check-List
5. Prayer Resources:

Prayer Stations

6. Free Prayer Guides: Click here to access a variety of prayer guides
7. Our Pray With Confidence Prayer Resources (Articles about prayer):
Thanks for sharing a bit of your day with us. You've helped us reach around the world through your likes, shares, and pins. Thanks for pinning and sharing!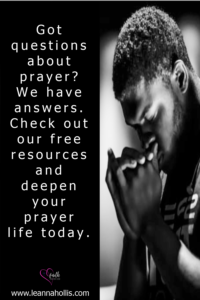 If you found our free prayer resources helpful and are ready to take a deeper step in your faith…
here's an in-depth, life-changing digital Bible study to help you grow in your Christian faith:
(This is an Amazon affiliate link, which means we might make a few cents from your purchase but it will not change the price you pay)

* The information and PDF information sheets are provided at no cost to you as a one-time download for personal use only. They are all copyrighted and may not be reproduced for distribution without the express approval of the author.
Leanna Hollis is a peer-to-peer funded missionary with Global Outreach International. If these resources are helpful, please consider a donation of any size to help cover the cost of providing these resources. Click here to DONATE
Leannahollis.com is a participant in the Amazon Services LLC Associates Program, an affiliate advertising program designed to provide a means for sites to earn advertising fees by advertising and linking to amazon.com. This blog post contains affiliate links, which means if you click on the link to make a purchase, I may make a small amount of money (usually a few cents) from your purchase. It will not increase the price you pay in any way.