Harbingers of Spring
If you're like me, after a long season of hard you probably wonder where to find hope or maybe even is fresh hope possible? The row of daffodils along my fence line after a long, hard winter serves as a harbinger of hope and has ever since I moved to the farm one fall more than thirty years ago. The winter was colder than I expected, and a little harder. Spring finally arrived with a surprise. Daffodils along both the fence line and the driveway. The bright yellow was a welcome sight after months of gloomy weather.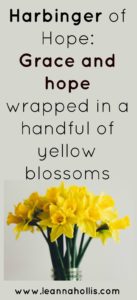 Once all the daffodils bloomed, Sam, the farm manager who'd planted them years before, went down the row and picked a double handful, careful not to take too many from any one spot. He presented me with a huge bouquet, as proud as a little boy with a blossom for his mama. The flowers filled my largest vase.
Daffodils along the fence became my harbinger of spring, my sign of hope that a long winter would soon be done.
The Overcomer Daffodils: Harbinger of Hope
Some years ago, I went through a particularly terrible time. Devastated by the events. Powerless to change them. Unable to see any light at the end of the proverbial tunnel. Fresh hope was in short supply.
That Christmas, the hardest we'd ever faced, a friend gave me a bag of daffodil bulbs. I was out of hope, struggling with faith, and didn't know if I'd ever find new hope again, but Ryan (my son) and I took a leap of faith. We planted the bulbs in a new row along an unplanted stretch of driveway. In a few months, the daffodils bloomed and with them fresh hope. Things were better. I called them my Overcomer Daffodils.
A few years later, another difficult time came and stayed for a while. I bought a bag of daffodil bulbs for myself, planted them, and prayed our circumstances would improve by the time they bloomed, as they had before. I wanted another dose of fresh hope. It wouldn't actually come in a bag of daffodil bulbs, but I knew where to find hope: in the One who made the daffodils bloom.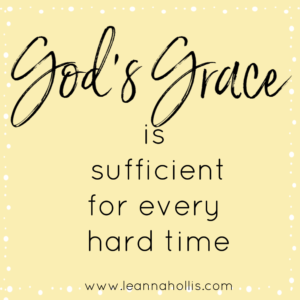 Winter came before blooms, of course, and that year was a hard one. The temperatures were low. Sam was sick and frail. The water to the barn froze. I hauled water to livestock in single-digit temperatures until I was nearly crazed by cold and exhaustion. I was too busy to think about daffodils. When they finally bloomed, a thrill of hope shot through me. It was a sign, a harbinger of hope. I felt certain of it. My spirits soared.
It didn't take long to realize the daffodils weren't the sign I'd hoped to receive. That particular stretch of hard didn't end for quite a while. When it came, the change was in me, not my circumstances. I relinquished my difficulties to the only One who could intervene and allowed Him to heal my wounded, weary heart. The daffodils served as a symbol of the grace and power I received as I became a little more like Christ.
Forgotten Flowers
Sam died just before winter began in 2017. I missed him more than I thought possible. Life without him was far more difficult than I'd expected. If the daffodils bloomed that year, I overlooked them. Flowers, hope, and power were in short supply. Despite proddings from well-meaning people to "get over it," I stayed with my grief until the hardest part of the work was done.
Earlier this spring, I remembered the daffodils and waited in anticipation for the buds to shoot up and the flowers to open. When the earliest daffodils bloomed, an important truth came along with them. This year, for the first time since Sam's death, they didn't come with the pang of grief and loss.  Their arrival is more than a harbinger of hope. They're a testimony to more than thirty years of God's faithfulness and His grace.
Those daffodils helped me realize something else, and it was as surprising as ever. I made it through another hard season and God's grace was sufficient all the way through, even without my beloved farm manager, Sam.
More than a Harbinger of Hope: Consider the Lilies
"Therefore I tell you, do not be anxious about your life, what you will eat or what you will drink, nor about your body, what you will put on. Is not life more than food, and the body more than clothing?… And why are you anxious about clothing? Consider the lilies of the field, how they grow: they neither toil nor spin, yet I tell you, even Solomon in all his glory was not arrayed like one of these. 
But if God so clothes the grass of the field, which today is alive and tomorrow is thrown into the oven, will he not much more clothe you, O you of little faith? Therefore do not be anxious, saying, 'What shall we eat?' or 'What shall we drink?' or 'What shall we wear?' For the Gentiles seek after all these things, and your heavenly Father knows that you need them all.  But seek first the kingdom of God and his righteousness, and all these things will be added to you." Matthew 6:25, 28-32 ESV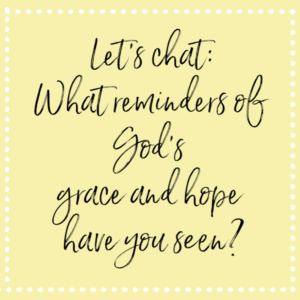 What about you? Have you been through a difficult season in life? What helped you find fresh hope? What served as a sign, or harbinger of hope for you? Have you learned where to find hope? I'd love to hear from you, so please comment below.
Want to read more articles like Harbinger of Hope: Springtime Daffodils?
Here are links to a few other posts:
When the Hand of God Restored My Hope
Finding the Beautiful Place Called Hope 
Thanks for sharing your time with us today. Before you go…
Sign up for our

twice-a-month newsletter

to receive exclusive stories, freebies, and more.
Leave a comment and share this post on your social media pages or through email.
Bookmark our website so you can visit us often.
Take a look at

Today's Encouragement

before you go. We add to this every weekday. 
Here's an in-depth, life-changing digital Bible study to help you grow in your Christian faith:
(This is an Amazon affiliate link, which means I might make a few cents from your purchase but it will not change the price you pay)