If you've read much Scripture, you know it's filled with the promises of God, but it's also full of evidence of the promises of God fulfilled. Do you want to learn how to see the promises of God fulfilled in your life? Maybe you wonder, "Does God keep His promises? Will He keep His promises to me?" We sometimes fail to recognize those answers because the promise and its fulfillment are usually separated by both pages and time.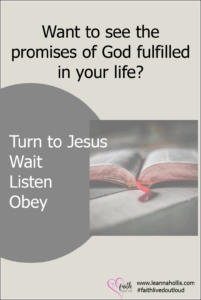 Promises of God fulfilled in unlikely ways
Let's take a quick look at the writing of the prophet Isaiah for a better understanding of how the promises of God are fulfilled.  Isaiah was a master of contrasts. He switched from dark to light with word pictures so vivid they stick in your head for years.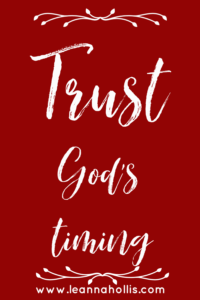 The passage in Isaiah 8:17-9:3 is a perfect example. He began with a simple declaration. "I will wait for the Lord…I will even look eagerly for Him." Isaiah expected God to move in a decisive way, and he was willing to wait for God's timing even if that timing came after he was long gone from the earth.
Isaiah's expectation is a stark contrast to that of the people who didn't know the Scripture well enough to understand God's ways. Like a lot of people today, they didn't understand how to see the promises of God fulfilled and probably wondered, "Will God keep His promises to me?" Instead of asking Isaiah for help, they consulted mediums and spiritists for direction. They wanted quick action and man's answers but were quick to blame God when the way of the world didn't satisfy them. They looked to the earth, and the ways of the people around them for answers, but as Isaiah said they only found "distress, darkness, and the gloom of anguish." (Isaiah 8:22)
The prophet knew a solution to the world's woes would come to the most unlikely of places — on the far side of the Jordan, to "Galilee of the Gentiles." The Jewish people were not likely to turn to the Galileans for answers but Isaiah urged them to keep their eyes open. A time would come when there was no more gloom or anguish and God's glory was visible on earth, he reminded them.
The fullness of time
Does God keep His promises? Yes, He does. Centuries later, we know Isaiah was correct and the promises of God were fulfilled. 
The prophecy of Daniel gave us God's timetable and the writings of the disciples reveal a stunning truth. Jesus arrived right on time and, according to Isaiah's prophecy, exactly where God said He'd come. The people who walked in darkness saw a great light and Jesus fulfilled every promise God had given.
He shined the light in the darkness because He IS the light. Increased gladness. Broke the yoke of burden. Became our Wonderful Counselor, our Mighty God, Eternal Father, our Prince of Peace. An unending reign. Offered eternal peace, justice, and righteousness.
"The zeal of the Lord of hosts will accomplish this," Isaiah promised, and it did.
Promises of God fulfilled in my life
If Isaiah is right, and he is, why don't we have peace, justice, and righteousness? There's a simple, hard answer. We're not much different from the people of Isaiah's time, and we still look to the world for answers. We still want Jesus plus something else.
The people in Isaiah's time wanted a military leader who would make Israel great and powerful. They wanted world domination, not a world surrendered to God alone.
Light in the darkness with unending joy isn't quite the same, is it? Light, joy, and peace are infinitely better but only if we're willing to surrender the world and cling to the One who conquered sin and death.
Promises of God fulfilled in Jesus plus nothing

If we want everything God promised and if we want to see the promises of God fulfilled in our lives, we must turn our eyes and our hearts to Jesus alone. How? One simple step. Take our focus off the world and place it where it belongs. On Jesus. Seek Him first. Seek Him only. 
How to see the Promises of God fulfilled in your life:
You, too, can see God's promises fulfilled in your life when you follow Jesus, learn His will and His ways, and simply obey.
But seek first his kingdom and his righteousness, and all these things will be given to you as well. Matthew 6:33
Jesus said to him, "I am the way, and the truth, and the life. No one comes to the Father except through me." John 14:6
Here's a video from Michael W. Smith featuring Turn your Eyes Upon Jesus
If country music is more your style, here's a video from Alan Jackson singing Turn Your Eyes Upon Jesus
Want to read more like Promises of God Fulfilled?
While you're here, check out these blog posts:
How to Trust God in Hard Times
What Does it Mean to Be Beloved?
What Does it Mean to Be a Disciple of Jesus?
Why We Should Choose Humility and Let Go of Pride
Thanks for sharing your time with us today. Before you go…
Sign up for our

twice-a-month newsletter

to receive exclusive stories, freebies, and more.
Leave a comment and share this post on your social media pages or through email.
Bookmark our website so you can visit us often.
Take a look at

Today's Encouragement

before you go. We add to this every weekday.
Leannahollis.com is a participant in the Amazon Services LLC Associates Program, an affiliate advertising program designed to provide a means for sites to earn advertising fees by advertising and linking to amazon.com. This blog post contains affiliate links, which means if you click on the link to make a purchase, I may make a small amount of money (usually a few cents) from your purchase. It will not increase the price you pay in any way.
Here's an in-depth, life-changing digital Bible study to help you start the new year: