After the recent invasion of Ukraine, you, like many of us, may wonder how to pray for Ukraine. Maybe you wonder how to pray for all the nations in Eastern Europe, or how to pray Scripture for Ukraine and Eastern Europe. This politics-free prayer guide includes expressed needs from leaders inside Eastern European nations.
How to Pray Scripture for Ukraine and Eastern Europe: Pray for National and Local Leaders
"The king's heart is like channels of water in the hand of the Lord; He turns it wherever He wishes." Proverbs 21:1 NASB
God was not caught off-guard by the invasion of Ukraine, nor is He dismayed or defeated. Pray for Him to move the hearts of those in charge of the invasion so they desire peace more than additional territory. God's wisdom is vital for both local and national (and international ) leaders. They need wisdom and the best ways to proceed, both in what steps to take and also in what steps not to take. Ask God to pour out wisdom in abundance.
Ministry leaders throughout the world need the best ways to give aid and where, when, and how needed. Pray for wisdom and creative ideas. People who flee for their lives on foot with only what they can carry need food, clothing, and shelter to meet their physical needs, but they also need medical care and medications, psychological/psychiatric support, and spiritual support and guidance.
How to Pray for Ukraine and Eastern Europe Using Scripture: Pray for Courage and Faith for Those Defending Their Nation and Those Fleeing
"So do not fear, for I am with you; do not be dismayed, for I am your God. I will strengthen you and help you; I will uphold you with my righteous right hand." Isaiah 41:10
Ukraine currently requires all men between the ages of 18-65 to remain in Ukraine and prepare to fight to defend their nation. Many of those men are not career soldiers and some have never held a weapon. Pray for courage and wisdom to know exactly what they should do. Pray for peace, courage, and faith even as their hearts are torn when their wives and children flee without them.
Many women, children, and elderly men must evacuate ahead of the advancing invasion. Pray for courage, faith, and peace and for God's provision for their needs, regardless of the country in which they reside.
The Soldier's Psalm:
If you want to know how to pray Scripture for Ukraine and Eastern Europe, one of the best ways is to pray a specific passage verse by verse. Psalm 91, the soldier's psalm, is an excellent passage to use as you pray for Ukraine, both for those fighting and those fleeing.

Psalm 91:
One who dwells in the shelter of the Most High will lodge in the shadow of the Almighty. I will say to the Lord, "My refuge and my fortress, My God, in whom I trust!" For it is He who rescues you from the net of the trapper and from the deadly plague. He will cover you with His pinions, and under His wings you may take refuge; His faithfulness is a shield and wall.
You will not be afraid of the terror by night, or of the arrow that flies by day; of the plague that stalks in darkness, or of the destruction that devastates at noon.
A thousand may fall at your side and ten thousand at your right hand, but it shall not approach you. You will only look on with your eyes and see the retaliation against the wicked. For you have made the Lord, my refuge, the Most High, your dwelling place.
 No evil will happen to you, nor will any plague come near your tent. For He will give His angels orders concerning you, to protect you in all your ways. On their hands they will lift you up, so that you do not strike your foot against a stone. You will walk upon the lion and cobra, you will trample the young lion and the serpent.
"Because he has loved Me, I will save him… set him securely on high, because he has known My name. He will call upon Me, and I will answer him; I will be with him in trouble… rescue him and honor him… satisfy him with a long life, and show him My salvation."
How to pray Scripture for Ukraine and Eastern Europe: An Outpouring of Generosity to Meet Their Needs
"Give, and it will be given to you. A good measure, pressed down, shaken together and running over, will be poured into your lap. For with the measure you use, it will be measured to you." Luke 6:38
Countries in Eastern Europe receive most of their gas, food, and supplies from Russia, so scarcity is a problem when the supply chains are cut off. In some areas, the cost of available necessities are already greatly increased. An outpouring of generosity is needed to provide for basic needs. An outpouring of wisdom is also needed to know both when and where to provide help and how to most efficiently distribute it. Pray for all who are in need and for those who are not to give what they can.
How to pray for Ukraine and Eastern Europe According to Scripture: Kindness Toward Refugees
"Be kind to one another, tender-hearted, forgiving each other, just as God in Christ also has forgiven you.  Ephesians 4:32
Few experiences are more terrifying than the realities of war, especially for a mother trying to flee with her children. The emotional impact of what she and her children see during this time can scar them for decades. In addition, people who are frightened, stressed, and exhausted do not always respond as they would under better circumstances. Grace, mercy, and kindness are essential for those who serve to deal gently with the refugees.
How to pray Scripture for Ukraine and Eastern Europe: Faith and Confidence in God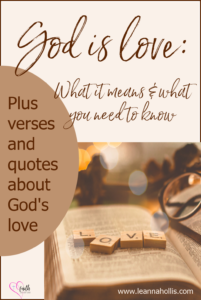 "And I am convinced that nothing can ever separate us from God's love. Neither death nor life, neither angels nor demons, neither our fears for today nor our worries about tomorrow—not even the powers of hell can separate us from God's love. No power in the sky above or in the earth below—indeed, nothing in all creation will ever be able to separate us from the love of God that is revealed in Christ Jesus our Lord." Romans 8:38-39 NLT
Imagine the loss of all the possessions and homeland you hold dear. In such circumstances, it is easy to feel as if God has forgotten you or failed to notice your distress. Pray for all involved to hold fast to faith in God and the firm confidence that He is in charge, He loves them, and nothing can separate them from Him. Pray they will see evidence of His care and love everywhere they turn.
How to Pray for Ukraine and Eastern Europe using Scripture: Tender Hearts
 "Rejoice always; pray without ceasing; in everything give thanks; for this is God's will for you in Christ Jesus." 1 Thessalonians 5:16-18 NASB
"And the peace of God, which transcends all understanding, will guard your hearts and your minds in Christ Jesus." Philippians 4:7
The long-term result of severe mental and emotional trauma such as experienced in wartime is well documented. Neither a grateful heart nor the peace of God filling the minds and hearts of all involved will erase the traumatic experience but they will make it a bit easier to endure.
Regardless of how many times people pray, say thank you, or cling to God's peace, however, they will likely still need help with trauma healing and forgiveness after this.
The work of forgiveness is essential. Many assume the one who is forgiven gains from our forgiveness in some way, but it is the one who forgives who receives the freedom only forgiveness can bring.
Pray for experienced trauma-healing experts to provide the help needed for both adults and children. Also pray for the trauma healing experts, as it is hard and emotionally heavy work.
Pray Bigger Than You Think Possible

"and to know the love of Christ which surpasses knowledge, that you may be filled up to all the fullness of God. Now to Him who is able to do far more abundantly beyond all that we ask or think, according to the power that works within us, to Him be the glory in the church and in Christ Jesus to all generations forever and ever. Amen. Ephesians 3:19-21
If God can do more than we ask or think, why not pray the biggest request we can as you pray for Ukraine and Eastern Europe. Ask the Holy Spirit to direct your prayers and show you how you should pray, then pray what He places in your heart, no matter how big or seemingly unlikely.
Those in the midst of this crisis may not be able to pray for their enemies or for those who are causing the horrors they face, but we can begin to pray for them. Even if we feel those who have caused this do not deserve our prayers, we must remember Jesus expected we would pray for our enemies. Don't assume He is unable to change the heart of our enemies. He can and He may.
When you pray for the enemies in this situation, pray for conviction, repentance, surrender to God and His ways, kindness rather than harshness, and deep respect for life.
Pray big prayers for those involved in this situation and pray often. Give as you are able.
How to Give:
Here is a list of people I know involved in Ukrainian refugee care. They are all Global Outreach International missionaries and are either handing out supplies at the border or receiving refugees to help them get settled. You can click on the links to donate. 100% of the money you give goes to the missionary. Nothing stays at Home Office for administration:
Dario and Dalila Gonzalez, Romania
Doug and Camelia Howey, Romania
Bill and Natalie Tully, Romania
If, after reading How to Pray for Ukraine and Eastern Europe, you want to know more about prayer or have questions about God's love in the midst of war, check out this article: What Does God is Love Mean?
You can find a variety of prayer resources on our Prayer Resource Page
You might also find these related articles helpful:
Prayer and Politics: How to Pray the News and Why We Should
or this digital Bible study on the book of James, designed to help you learn to live the life of a disciple. (this is an affiliate link)
If you found this article helpful, please consider signing up for our twice-a-month newsletter. DEVOTIONAL NEWSLETTER SIGN UP I