Summer on a farm is a time of intense work but winter has its challenges. Harsh temperatures and inclement weather make every chore more difficult, but they're an opportunity to learn how to find good in hard times.
Horses, like humans, have distinct personalities. Toby, my first horse, has always been sassy and full of zip, but he's slowed quite a bit. He's more than thirty years old now, and his personality is a little more zap than zip. He's slower to come up than he used to be and his final days are near.
Toby's especially slow about eating, and it shows in his gaunt physique. I added extra feed, wormed him more often, checked his teeth. No change. He's always been thin, but he's gotten thinner as the years have passed. "Just like me," Sam, my farm manager of nearly 30 years, always said. "We're both thin. It don't matter a bit."
Most of the time, I feed the horses together in one trough at the edge of the pasture. The younger horses eat quickly. Toby chews on every bite. It takes him a while, and he's often at the trough long after the other horses have wandered away. Hay's always available, so he's never without something to eat, but I worry about him.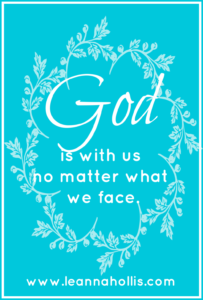 Finding good even in cold weather
When single-digit weather came, I moved the horses to the pasture behind the barn and fed them in their stalls again. The first day, the young horses finished eating long before Toby. I waited a bit to turn them out, and Toby finished his grain.
Last night, I dumped feed into Toby's pan and ran my hand down his side. He was still lean, but his ribs weren't quite as prominent. He gained a few pounds while he was in the barn. "Hey, Toby, I think the freezing weather has helped you, old buddy." He kept his head in the feed.
The cold snap brought low temperatures, ice, frozen pipes, and extra work, but the effort wasn't wasted. Toby's a little better. It's a bit of good in the midst of the hard.
How to find good in hard times
 I've been through plenty of hard times in my life, but one thing's been true of every difficulty. We can always find good in hard times IF we're willing to look for it.          
We all go through hard times. It's easy to lose sight of the good in the midst of the hard. If you want to find good in hard times, consider these three questions. Your answers may change your perspective: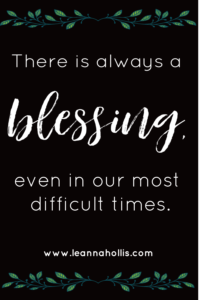 What growth has God brought from my difficulty?
How am I becoming more like Him because of this situation?
How has blessing come from the hard?
God is always at work, no matter what situation we face. If we look for His blessing, we're sure to find it.
"Who will separate us from the love of Christ? Will tribulation, or distress, or persecution, or famine, or nakedness, or peril, or sword?…But in all these things we overwhelmingly conquer through Him who loved us." Romans 8:35, 37 nasb
Let's Chat: How have you found good in hard times and blessings in the midst of trials and difficulties? I'd love to hear your story!
Leannahollis.com is a participant in the Amazon Services LLC Associates Program, an affiliate advertising program designed to provide a means for sites to earn advertising fees by advertising and linking to amazon.com. This blog post contains affiliate links, which means if you click on the link to make a purchase, I may make a small amount of money (usually a few cents) from your purchase. It will not increase the price you pay in any way.
Thanks for stopping by and sharing your time with me today! I've glad you stopped by. If you enjoyed this content, follow me on Facebook, Twitter or Pinterest, sign up for the twice-monthly mailing list (below) to be notified about my future blog posts, or click here to get a 5-day free Bible study and the twice-monthly newsletter.
Before you leave, would you mind taking a moment to pin to Pinterest and share on social media? It helps extend my digital reach in ways I can't do myself. Thanks again! See you soon.
Want to read more? Here are links to a few other posts you may enjoy:
When the God of the Universe Knows Your Name
How to Trust God in Hard Times
Repentance and the Benefits Package
Will We Make Room for God in Our Lives?
Contentment Regardless of Circumstances
You've helped me reach around the world through your likes, shares, and pins. Thank you! Please keep up the great work. It makes a huge difference. Here's a pinnable image for Pinterest. Thanks for pinning and sharing!
Here's an in-depth, life-changing digital Bible study to help you grow in your Christian faith:
(This is an Amazon affiliate link, which means I might make a few cents from your purchase but it will not change the price you pay)
</p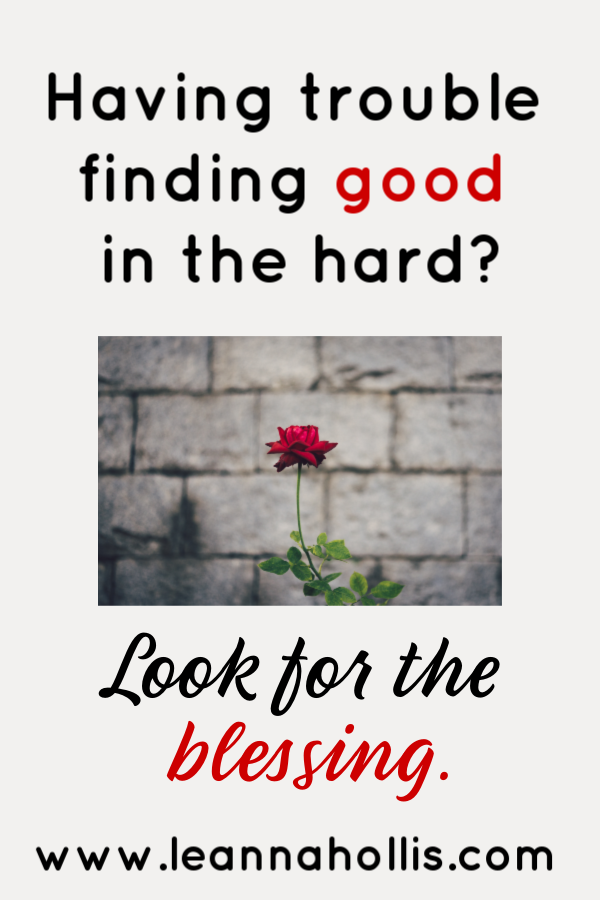 Want to know more about Leanna Hollis and her ministry of prayer and outreach? Click here to find the latest ministry newsletters
Scroll down to sign up for her blog/writing newsletter. It also includes links to current ministry newsletters.