The settings section of my phone lists my name. It's correctly spelled every single time. Seri, however, has a little trouble with the pronunciation. Her "Leanna" often sounds nothing like my name.
That's been a lifelong problem for me. When I was a girl, the usual combination of "Lee" and "Ann" was Leanne, not Leanna. Sometimes, Leanne was spelled "Leigh Ann." My name was uncommon.
The efforts at pronunciation were even worse than the spelling difficulties. I've been called Leanner, Leeanne, Louanne, and Leander, among others. Because of the confusion surrounding my name, it's precious to me when someone gets it right the first time. It's also caused me to take note of others' names and try to get them right.
The importance of knowing names
Yesterday, I spoke with a group of teenaged students. They aren't usually the most welcoming group, and not often as responsive as I'd like, but I made an effort to learn everyone's name. For once, their names "stuck" in my head.
As I spoke, I called the students by name and invited them into the conversation. It caught them off guard, and they participated in a way they never had before. Not all their stoniness crumbled, but a little of it did.
Some of the names were non-traditional and multi-syllabic. They weren't easy names, but they were no less important to the students. Last evening, I pondered our time together. I'm convinced using their given name correctly made a difference.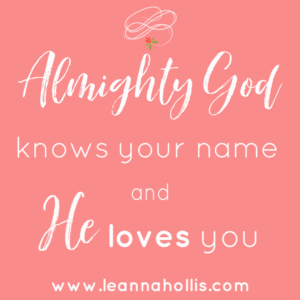 This morning, I'm reminded that God knows our names. He never misspells them nor mispronounces them. He gets them right every single time. 
When the Good Shepherd calls a sheep, it's generally grazing, satisfying its hunger. A sheep is trained to stop nibbling, look up, and follow. It's life and safety depend upon the promptness of its response.
How to respond when God calls our name
The difficulty in following Jesus is not whether He knows or uses our name. It's not even whether or not we hear Him call us. He calls. We hear. We know we're supposed to obey. The difficulty comes when He requires us to walk away from our grazing and follow Him. Will we stop our efforts to satisfy our own hunger and allow Him to lead us to greener pastures? To lusher grazing? To still water?
He calls us by name. Our job is to respond. Instantly.
Today, let's listen for the Master's voice and choose to turn from seeking our own satisfaction and follow Him.

"To him the gatekeeper opens. The sheep hear his voice, and he calls his own sheep by name and leads them out." John 10:3 esv
Leannahollis.com is a participant in the Amazon Services LLC Associates Program, an affiliate advertising program designed to provide a means for sites to earn advertising fees by advertising and linking to amazon.com. This blog post contains affiliate links, which means if you click on the link to make a purchase, I may make a small amount of money (usually a few cents) from your purchase. It will not increase the price you pay in any way.
Thanks for stopping by and sharing your time with me today! I've glad you stopped by. If you enjoyed this content, follow me on Facebook, Twitter or Pinterest, sign up for the twice-monthly mailing list (below) to be notified about my future blog posts, or click here to get a 5-day free Bible study and the twice-monthly newsletter.
Before you leave, would you mind taking a moment to pin to Pinterest and share on social media? It helps extend my digital reach in ways I can't do myself. Thanks again! See you soon.
Want to read more? Here are links to a few other posts:
Will We Make Room for God in Our Lives?
How to Trust God in Hard Times
Repentance and the Benefits Package
If We've Been Liberated Why Don't We Live Free?
Becoming A House of Prayer: 5 Simple Steps to Change Your Life
Here's an in-depth, life-changing digital Bible study to help you grow in your Christian faith:
(This is an Amazon affiliate link, which means I might make a few cents from your purchase but it will not change the price you pay)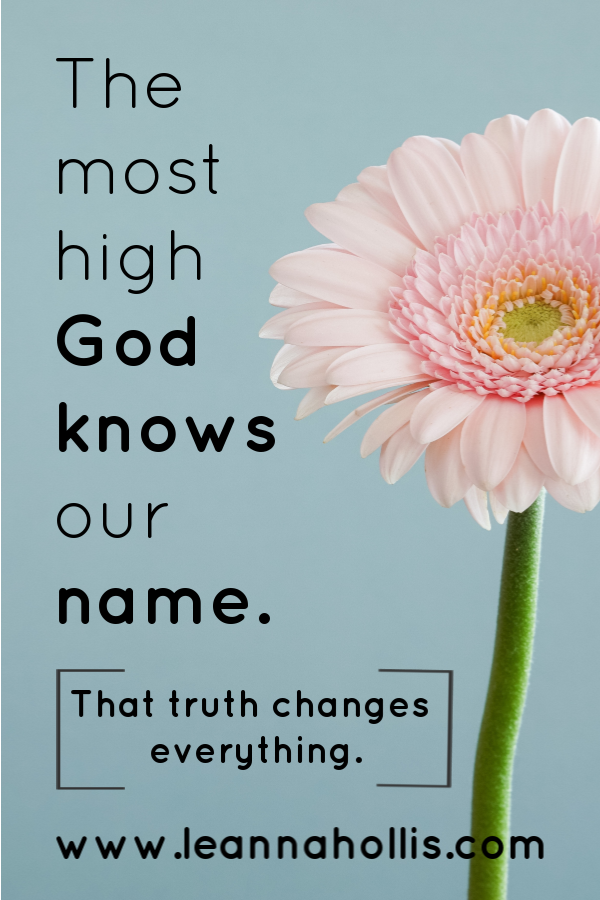 Want to know more about Leanna Hollis and her ministry of prayer and outreach? Click here to find the latest ministry newsletters
Scroll down to sign up for her blog/writing newsletter. It also includes links to current ministry newsletters.