[vc_row][vc_column width="1/1″][/vc_column][/vc_row][vc_row][vc_column width="1/1″][vc_column_text]Maggie the Wonder Dog is usually the most placid of early-morning risers. She wakes up just enough to go outside for a quick potty trip, then hurries back upstairs to snooze on the end of the bed while I study, write, shower, and get dressed.
Mornings are not her favorite.
Today, however, I put her back on the bed after her visit outside and she sniffed something interesting on the covers. She went nuts, sniffing, scratching, and trying to get under the sheets. Nothing I did helped settle her down.
She'd had a bone on the bed a few days earlier, but long since moved to a better place. I retrieved it in the hope of calming her frantic search. The bone wasn't "it."
I offered her a stuffed bear, a chew toy, and another sliver of bone. She rejected them all. I commanded her to sit. She ignored me, completely intent on her search.
Finally, I opened my Bible and left her to it. She sniffed, scratched and searched all through my quiet time. "That dog is driving me crazy, Lord. You'll have to speak loud for me to hear over her scratching," I prayed. (I know. Maybe not the most churchy of prayers.)
Seek and you will find…
What I read next made me laugh out loud.
"And you will seek Me and find Me, when you search for Me with all your heart." Jeremiah29:13 nasb
The words of Jeremiah came alive as I watched Maggie's focused, relentless, energetic search. She was so much like us humans. Some search for power, control, peace, or security, but we're all searching for something. Our quest gives direction to our lives and, in some ways, our destiny.
For what are we searching? What is the one thing we want more than anything else?
Do we seek God with unrelenting focus? If so, we have an iron-clad guarantee. If we turn from the things of this world and seek Him with all our heart, we will find Him.
Today, let's turn our hearts heavenward. Put our search for God and His ways before all the worries and concerns of this world. Seek Him, His Kingdom, and His righteousness and everything else will fall into place.
"But seek first His kingdom and His righteousness; and all these things will be added to you." Matthew 6:33 nasb
Leannahollis.com is a participant in the Amazon Services LLC Associates Program, an affiliate advertising program designed to provide a means for sites to earn advertising fees by advertising and linking to amazon.com. This blog post contains affiliate links, which means if you click on the link to make a purchase, I may make a small amount of money (usually a few cents) from your purchase. It will not increase the price you pay in any way.
[/vc_column_text][/vc_column][/vc_row][vc_row][vc_column width="1/3″][vc_column_text]
Thanks for sharing your time with me today! I've glad you stopped by. If you enjoyed this content, follow me on Facebook, Twitter or Pinterest or sign up for the twice-monthly mailing list (below) to be notified about my future blog posts. Before you leave, would you mind taking a moment to pin to Pinterest and share on social media? It helps extend my digital reach in ways I can't do myself. Thanks again! See you soon.
Want to read more? Here are links to a few other posts:
Will We Make Room for God in Our Lives?
Worship at the Judas Rock: When We Identify With the Betrayer
When the God of the Universe Knows Our Name
Asking Why and Finding Answers
Repentance and the Benefits Package
[/vc_column_text][/vc_column][vc_column width="1/3″][vc_column_text]
Here's an in-depth, life-changing digital Bible study to help you grow in your Christian faith:
(This is an Amazon affiliate link, which means I might make a few cents from your purchase but it will not change the price you pay)

[/vc_column_text][/vc_column][vc_column width="1/3″][vc_column_text]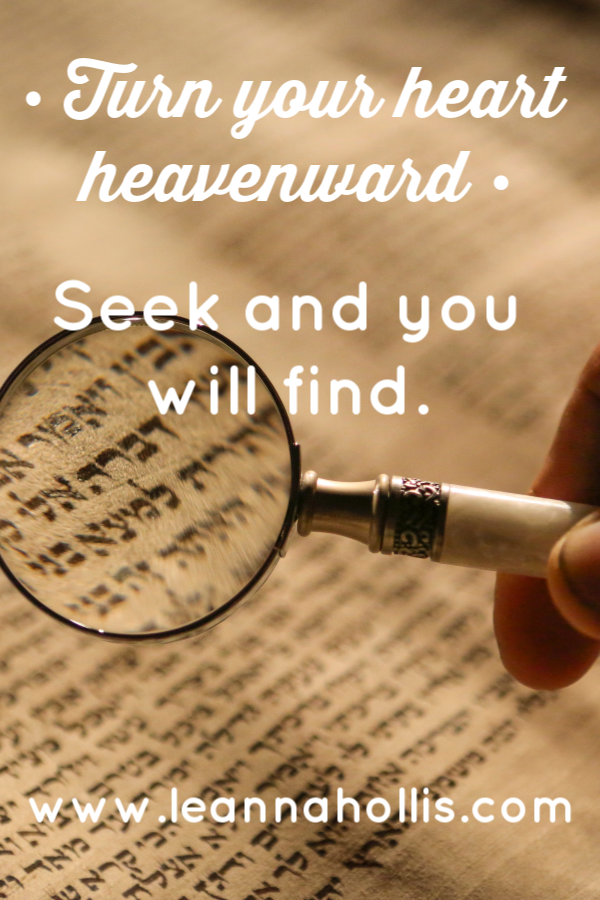 [/vc_column_text][/vc_column][/vc_row][vc_row][vc_column width="1/1″][vc_column_text]
Want to know more about Leanna Hollis and her ministry of prayer and outreach? Click here to find the latest ministry newsletters
Scroll down to sign up for her blog/writing newsletter. It also includes links to current ministry newsletters.
[/vc_column_text][/vc_column][/vc_row]