The Whisper Gathering 2019 is scheduled for September 5, 6, 7 at the beautiful FCR Crows Neck retreat center. Check-in begins at 1 pm on Thursday but we don't start scheduled activities until 6 pm with dinner. Closing activies are Saturday morning and our last scheduled activity is lunch on Saturday.
Registration is now open. I hope you'll make plans to join us.
What is Whisper Gathering 2019?
This is a women's retreat focused on learning to hear the gentle whisper of God's still, small voice and obey. This year's theme is The Beauty of Brokenness.
What can I expect?
Great worship led by a team including Vickie McAnally and Vivien Lee, both experienced worship leaders and gifted musicians.
In-depth Bible study led by Leanna Lindsey Hollis M.D., frequent retreat leader and Director of Intercessory Prayer and Outreach at Global Outreach International.
Devotions and Lord's supper/communion led by Pastor Robbie Crane on Saturday morning as well as a powerful testimony from Mycah Parrish (Massey House) during the weekend and a beautiful dramatic/musical presentation by Dana Mann.
There'll also be plenty of prayer time, reflection, repentance, laughter, bonfires, cabin choirs, yummy food, evening s'mores, and fun, so bring a willing spirit and a ready laugh. Last year, we established traditions of the things women loved from previous Whisper Gatherings. We're continuing those traditions and adding a few tweaks to make sure Whisper Gathering 2019 is better than ever.
New this year, we'll also have a few guests throughout the weekend.
Massey Place will join us with their pop-up store and FCR's gift shop will be open if you want to do a little Christmas shopping.
What do people say about Whisper Gathering? 
We asked former attendees to summarize the Whisper Gathering in two or three words. Here's a little of what they said:
Freeing. Hearing God's voice. Reconnection with Jesus. Awakening. Fellowship. Renewal. Refuge. Reassuring. Reconnecting. Rest. Respite. Renewing. Life changing. Inspiring.
One woman who attended the first Whisper Gathering in 2017 said this about last year's retreat, "I hesitated to come again because I thought the first Whisper Gathering was the best it could ever be, but I was so wrong. This year was better than ever."
Scroll down to see photos from last year's event.
I want to come but my schedule doesn't work…
Attending the entire retreat is optimal, but we don't want you to miss it entirely. If you can come for only a part of the weekend, message/contact Leanna directly. We are happy to work with your schedule to help arrange for you to attend "Half-A-Whisper."
How should I prepare for Whisper Gathering 2019?
If we want God to move in life-changing ways, we must prepare our hearts in advance. Two ways we can do this are through prayer and fasting. No one expects (or recommends) a long fast without any food. Instead, consider limited fasting of a single food item or an occasional meal between now and the retreat.

Use the time until the retreat to seek God about areas in your life in need of change.

Friend me on Facebook and ask to join the Whisper Gathering closed group. (

https://www.facebook.com/whispergathering/

) I'll post devotionals and prayer thoughts during the 21 days leading up to the retreat beginning August 15, so be sure to check back often.
How much does the Whisper Gathering 2019 cost?
The cost is $150 and covers two nights' lodging, six meals, and snacks. The event fee also helps cover often-unseen costs such as camp fees for each attendee, printing handouts, craft supplies, door prizes, and honorariums for guest speakers and musicians. (The event T-shirt is extra.)
Is there an event t-shirt?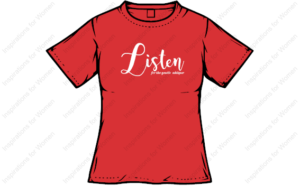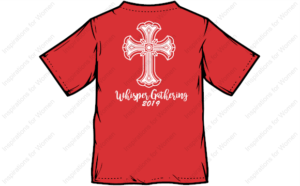 Yes. Short-sleeved and V-neck only. Please note: The T-shirt image is crew neck but the T-shirt is V-NECK ONLY. Inspirations for Women is handling our shirts, so the price is in addition to the registration fee. Your purchase price includes tax and fees. $2o for Small to XL  $22 for 2XL and 3XL 
What to bring?
Bible, notebook, pen, toiletries, bed linens, pillow, blanket, light jacket. Comfortable clothes. Come with a sense of anticipation of God's presence and ready to meet with God, repent of sin, and surrender to His will.
Ready to register?
Ready to register? Follow this link to the Registration Page to register online.
If you'd rather mail your registration, make your check out to The Whisper Gathering2019/Pinion and send the following information to Global Outreach/Whisper Gathering, PO Box 1, Tupelo MS 38802 (Be sure to put Whisper Gathering 2019 on the "for" line. DO NOT put my account # on the check, as this will not go through the Global account)
Name:                                                                                                                         Phone Number:
Mailing address:                                                                                                       Email:
Emergency Contact:                                                                                                Phone number:
Any special needs:
Do you want a t-shirt?           What size?
Send your form and the amount listed to the above address.
$150 for The Whisper Gathering only
$170 for The Whisper Gathering plus T-shirt sized S, M, L, or XL
$172 for The Whisper Gathering plus T-shirt sized 2XL or 3XL
Share the news:
Because of Leanna's international mission trips this summer as well as unexpected emergency surgery, we're behind on promotion for the Whisper Gathering. We need your help to use this last two weeks to expand our reach and encourage women to attend. If you'd like to share information about The Whisper Gathering with your church or women's group, download the flyer or share the link. Click here:  Whisper Gathering 2019 flyer PDF
We hope to see you September 5th, 2019 at FCR Crow's Neck Christian Retreat Center!
"And after the earthquake there was a fire, but the Lord was not in the fire. And after the fire there was the sound of a gentle whisper…" 1 Kings 19:12 
Leannahollis.com is a participant in the Amazon Services LLC Associates Program, an affiliate advertising program designed to provide a means for sites to earn advertising fees by advertising and linking to amazon.com. This blog post contains affiliate links, which means if you click on the link to make a purchase, I may make a small amount of money (usually a few cents) from your purchase. It will not increase the price you pay in any way.
Want to read more?
Thanks for stopping by and sharing your time with us today! If you enjoyed this content, follow us on Facebook, Twitter or Pinterest, sign up for the twice-monthly mailing list (below) to be notified about my future blog posts, or click here to get a 5-day free Bible study on Psalm 51
Here are links to a few other posts:
When the God of the Universe Knows Your Name
How to Trust God in Hard Times
Repentance and the Benefits Package
Will We Make Room for God in Our Lives?
Contentment Regardless of Circumstances
Here's an in-depth, life-changing digital Bible study to help you grow in your Christian faith:
(This is an Amazon affiliate link, which means I might make a few cents from your purchase but it will not change the price you pay)
You've helped me reach around the world through your likes, shares, and pins. Thank you! Please keep up the great work. It makes a huge difference. Here's a pinnable image for Pinterest. Thanks for pinning and sharing!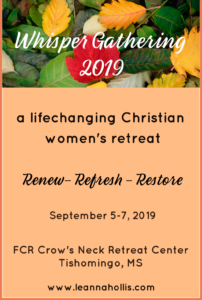 In need of a daily dose of encouragement and hope? You can receive the Faith Lived Out Loud Daily Devotional series every weekday. Sign up here: Faith Lived Out Loud Daily Devotional sign up
Want to know more about Leanna Hollis and her ministry of prayer and outreach? Click here to find the latest ministry newsletters
Scroll down to sign up for her blog/writing newsletter. It also includes links to current ministry newsletters.